From now on this Journal is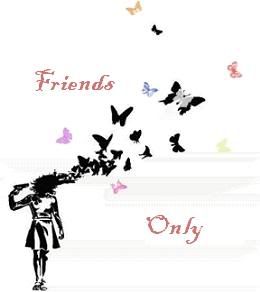 Everybody who's on my friendslist will stay there.
Everyone who wants to be added - leave a comment and I'll think about it.
Furthermore I'm very sorry for not commenting most of your posts due to a terrible lack of time. I'm trying my best to keep up with everything tho, so I hope no one's angry or dissapointed.